Experienced Electrician in Escondido
If you are looking for reliable Escondido electricians who can handle all types of service work including electrical remodels and new construction, call us today. Far West Electric has worked hard to build a reputation of trust with local homeowners and business owners.
Our skilled electricians do everything from electrical inspections, repairs, and upgrades to designing & installing commercial and residential electrical systems for new construction.
Electrical Remodels
Remodeling often involves moving outlets, installing new lighting, installing new wiring circuits and service panels, and other electrical upgrades. You can trust our licensed and skilled electricians to take care of your electrical remodel correctly and according to the latest safety code requirements.
New Construction Electrical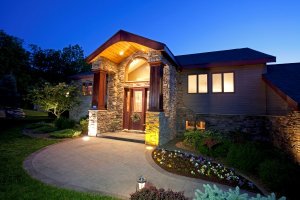 New construction in Escondido involves designing and installing a complete electrical system to power the building. This work must pass inspections and be done right to avoid construction delays. We can work with your builder or room addition professional to ensure the new electrical work is done safely and correctly.
Why Choose Far West Electric?
Far West Electrical can take care of all your service needs. We welcome small repair jobs as well as electrical work for new construction and remodels. We can help you with tenant improvements, electric re-wires, high-efficiency retrofits, and so much more. Our commercial and residential electricians in Escondido are qualified to do every job right the first time.
Read More
Recent Articles
3 Reasons to Install a Home Generator

Most of the time, you can count on your local electric company to provide relatively reliable electric service to your Escondido home. However, unexpected weather events or even human error can lead to a prolonged power outage. While a major power outage may just be an inconvenience to some people, others are more vulnerable to...

Read More
Electrical Safety Warning Signs

It is hard to imagine an everyday task that we do that is in no way assisted by electricity. Without a doubt, your electrical system is one of the most important features of your home or business. This marvelous convenience is largely responsible for the high quality of life that we enjoy and for sustaining...

Read More
If you are looking for an Escondido Electrician then please call 760-533-6307 or complete our online request form.