Aluminum Wiring Replacement Services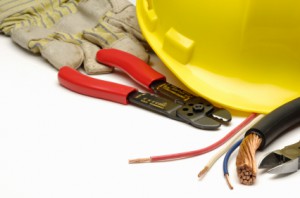 Lots of older homes in Escondido are garnished with aluminum wiring. This is because the wiring was common in homes that were built prior to 1972. Over the years the wiring gets weakened and needs to be replaced. Far West Electric does replacements and also inspections in order to keep your home up to code.
As aluminum was widely used during the 1960s and 70s, it was utilized to combat the cost of copper. Aluminum poses the treat of fire as it is not a very stable type of wiring to have in homes across the area. Let our electricians make your home less of a threat.
Signs of Wire Failure
There are no real indications as to when wiring goes bad but some signs do indicate that it is going to fail. These signs will keep your home from becoming a victim of a house fire. Here are some of those warning signs to look out for in order to keep your family safe:
Hot electrical plugs
Intermittently working appliances
Dimming lights
Smell of burning plastic
When to Get Aluminum Wiring Replacement Done in Your Home
If you own an older home, then maybe it's about time that you replaced your wiring. Replacing the wiring will present less of a threat and make your home a lot more efficient. There will be less fire hazards and the replacement will help to improve conductivity.
The Threat of Corrosion
As far as wring is concerned, aluminum tends to get corroded, which is a reason that it will eventually need replaced. If moisture gets into the walls, which it can very easily, it will have a greater affect on your wiring as it corrodes them.
Solutions to Your Aluminum Wiring Problems
Renovating the home will require new wiring which is a smart move on your behalf. Call Far West Electric for estimates on what it will cost to replace yours. It will make your home safer and is an invest to living problem free when it comes to your electrical issues.
Insurance for the Home
For better security, make sure that you have taken all precautions when it comes to your home's electrical system. This is why you are going to need experienced electricians. You'll always find qualified ones at Far West Electric.
Since 2007 we have been the leaders in electrical services in the California area. We can provide you with best-in- class services that will keep your home safe as well as your family. When you need a challenging service like aluminum wiring replacement done in your home you can always count on Far West Electric.
Recent Articles
If you are looking for a Escondido aluminum wiring replacement contractor then please call 760-533-6307 or complete our online request form.