Electrical Re-Wire – Far West Electric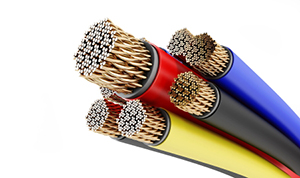 If you own an older home and the wiring is not goo call Far West Electric for electrical re-wire services. The condition of your home all depends on good electrical wiring and for the proper amount of current to be running through them.
In order to re-wire an entire home there are lots of safety precautions to make. Here are some safety steps in keeping your home problem free and safe from fires:
Create an inventory for all your electrical devices
Research your building codes and permits
Decide if you just want to run electrical solo
Use a detailed plan of action
Beware of the existing infrastructure
Now the cost of a re-wire depends on a lot of things. These factors all determine on who will be doing the job for you. Money is everything when it comes to your home and the care that you put into it. Re-wiring is dangerous and should only be done by Far West Electric.
How To Calculate The Cost Of A Escondido Re-Wire:
Do a walk though and determine how many switches and electrical fixtures you have
Next you can multiply the number of switches, outlets and other electrical fixtures by $70 as this is the low end of the re-wire service
On the high end you can multiply the total number of switches, fixtures and outlets by $120
Upgrading the amperage is something else that will determine how much you'll pay for the re-wire. Going up to 200 amps can cost between $800 – $3,000
Determine if your house is small, medium or large. Smaller homes range at around $800 while large homes can run about $20,000
If your crawlspace is less than 18 inches or less we'll need to cut into the wall
What type of wiring do you have in your home? The type of wiring in most modern homes is copper. Older homes have knob& tube but that's outdated and dangerous to keep in homes. Call for re-wires services and see how we're different from everyone else.
How Do You Know When It's Time to Re-Wire Your Business?
Look for the warning signs – Older installations means that it's time for new ones.
New outlets – New code mandates that your outlets should be no more than 10 feet apart.
Inspect all wiring visually – Frayed and torn wiring needs to be replaced immediately.
Warm cords – Feel your cords to check for warmth. If they are hot to the touch then it's time that you updated your wiring.
For more details on how you can benefit from an electrical re-wire service call Far West Electric. We'll keep your home up to date and safe with the other ones on your block.
Recent Articles
If you are looking for Commercial Electric Re-wire Services then please call 760-533-6307 or complete our online request form.