Searching for an Electrician in Delmar?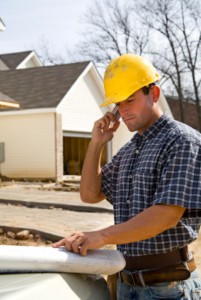 If you live in Delmar or close to surrounding community then you'll want to take advantage of the electrical services from Far West Electric. We're the number one electrical wizards in the area and have been for the past 19 years.
Your electrical safety is one of our highest priorities, and you can rest assured that our certified electrical inspection contractors will do a diligent job of assessing your Delmar home's electrical system.
Far West Electric will thoroughly inspect the electrical of your home or office to ensure that it is up to electrical code compliance and to make sure it is safe to inhabit. If you want an honest evaluation of your home's electrical system at any time, you can rely on Far West Electric to deliver.
If you need an Electrician, Far West Electric is your Delmar Electrician.
Delmar Electrician
To avoid having to replace all of your electrical devices, have a whole home surge protector installed in your home. Our expert electrical techs can install one today and keep your home a lot safer from lighting strikes and power outages.
If you have ever suffered through a blackout before then you know that you stand a chance of losing everything. Your electronic devices run off of electricity just like we run off of a good heart. When it goes bad, you call in professionals who are trained to revive your electronic devices.
The difference between a whole home surge device and a floor strip is; a floor strip protects only what is plugged into it where as a surge protector protects the entire home and all electronic devices including your furnace and AC systems.
Delmar Electrical Inspection
Why should you have an electrical inspection done in your home? Because buying a home can be scary. You don't know what you'll be getting into and the home's electrical system can end up costing you lots of money to repair of you're not careful with your decision.
Call our electricians to check your future home out for:
Exposed wiring
Faulty dimmer switches
Outlets that don't work
Lights that won't turn on
An electrical inspection means that everything is checked and working properly. If it's not, the best thing about hiring Far West Electric to do the inspection is that we will repair all that is wrong so that your future home is free of any problems.
Delmar Electrical Repairs
Your home needs to be kept safe at all times. Safety should, in fact, be a major concern when it comes to your electrical system. Whenever your outlets are not working, call Far West Electric. Don't attempt to do it on your own.
Without working outlets, there is nowhere to plug in your devices or charge them. This can tend to be rather frustrating. First you can troubleshoot the outlet on your own which means resetting the button. If it doesn't come back on, then resort to plan-B.
Plan-B entails calling in trained electricians to seek out the problem and correctly diagnose it. Outlets that have GFCI are clearly marked where as two pronged outlets are outdated. If yours are older then have them checked by our experts.
Recent Articles
If you are looking for a Delmar Electrician then please call 760-533-6307 or complete our online request form.