Inquiring About a Certified Electrician in Encinitas?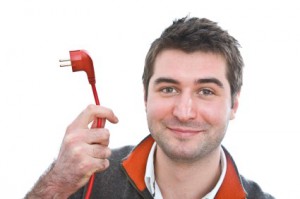 Encinitas, CA is the town for all sorts of excitement. This coastal beach community houses over 59,000 people today and is still growing. There are small communities within this one big community that can benefit from electrical services from Far West Electric.
In times of emergencies, Home generators are the most sought after way of supplying back up power. If you want to avoid having a blackout in your home then call the Home Generator Specialists at Far West Electric.
If you need an Electrician, Far West Electric is your Encinitas Electrician.
Encinitas Electrician
Our techs are well trained in lots of areas of electricity. For residential needs, we do lighting installations, solar panels, and also panel upgrades. Now as far as our commercial customers are concerned, we do new construction, tenant improvements and more.
You can take advantage of our services with one phone call. All you have to do is tell our representatives what you want and we do the rest. We want to make your life simpler and not have to worry about your electrical problems anymore.
Contact our electricians today as we offer reliable customer service. When you have a question to ask, we have the answer for you. Also, prompt delivery of services. You won't be put on some waiting list to eventually never receive our services.
Encinitas Electrical Inspection
How can you save lots of money through electrical inspections? You will be able to save more money when you have them done regularly. You'll learn that the pros certainly outweigh the downside to an inspection. Get your inspection done today and keep up with your home's problems before it is too late!
You'll save more by keeping your cables and wiring up to date than having older wiring which will eventually need to be replaced anyway. Also you'll save more by making the initial investments now as opposed to later.
What you'll also learn is that there are plenty of benefits to an electrical inspector:
Over 19 years of experience
Fully licensed
Insured
Bonded & licensed
In home inspections
Encinitas Electrical Repairs
When do you call in an electrical repair person? We like to think that we're skilled in many areas of home improvement. It's a great feeling to have, but it's not necessarily true. Fact is, you need a professional to work with your electrical problems.
Being a homeowner make you responsible for repairs. If you've ever driven past an older home that's dilapidated then you have obviously seen what age and no maintenance can do to yours. You need to keep up with everything especially the electrical.
Professional electricians can have your electrical problems diagnosed in no time. We will ensure that your home is kept safe and that we follow the state regulations in regards to your electrical system. You can trust that we'll always be there to help when you need us most.
Recent Articles
Angie's List Super Service Award Press Release

Far West Electric Earns Esteemed 2014 Angie's List Super Service Award Award reflects company's consistently high level of customer service Far West Electric has earned the service industry's coveted Angie's List Super Service Award, reflecting an exemplary year of service provided to members of the local services marketplace and consumer review site in 2014. "Only...

Read More
Electrical Safety Warning Signs

It is hard to imagine an everyday task that we do that is in no way assisted by electricity. Without a doubt, your electrical system is one of the most important features of your home or business. This marvelous convenience is largely responsible for the high quality of life that we enjoy and for sustaining...

Read More
If you are looking for a Encinitas Electrician then please call 760-533-6307 or complete our online request form.