Do You Need a Reliable Electrician in Poway?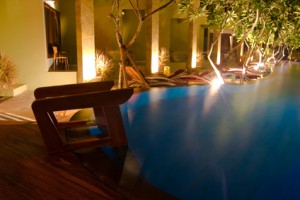 Living in the coastal city ofPoway, CA is laidback. It has a whopping population of over 47,811 people living in it currently with the numbers only going up from there. It is known as "The City in the Country."
When your residential or commercial property needs some electrical work call 760-533-6307. You can always turn to the experts at Far West Electric if you are in need of electrical inspections, repairs, and installation.
If you need an Electrician, Far West Electric is your Poway Electrician.
Poway Electrician
Years ago, a electrical contractor was someone who came into your home and set up your lighting. Nowadays they are a lot more than that. Far West Electric has grown into a full force electrical contractor who does all types of wiring and installs electrical appliances.
Your home's wiring system is composed of a network of wires that stream all around the home. Wires are normally run under the flowing and onto the basement ceiling. This is one way to locate them when need be.
Our electricians will replace your current wiring so that your home stays up to code. If you're buying an older home, you'll need to have it inspected of course. There are times that a home will not pass an inspection such as wire problems.
Poway Electrical Inspection
Inspections are what you'll need to make improvements on your home's electrical system. There are many areas of the home in which we tend to ignore the most. Places such as the basement are sitting ducks for electrical problems as they aren't lived in like bedrooms & living rooms.
The following areas are checked out during an electrical inspection:
When you have Far West Electric do the inspections, you're getting top quality inspectors at a price you can afford. Don't inspect your residence yourself. You're only wasting time and money. Use our inspections service for electrical work done right.
Poway Electrical Repairs
For keeping all of your electrical devices working, you are going to need a professional repair technician. If you aren't sure that it can be a simple fix at home project, you can always trust that Far West Electric will fix it for you.
Dealing with electricity needs to be dealt with safely. You can't just jump right into a project and problem solve it. Electrical items such as your lighting should be touched with kid's gloves on. A lighting system may seem real simple but it is very intricate.
The holiday season is upon us and you're going to use more electricity than usual. Christmas lights use a lot as does the kitchen area at Thanksgiving. Let our electricians into your home for efficient electrical repairs.
What Poway Homeowners Are Saying About Us
[rich_testimonials]
Recent Articles
If you are looking for a Poway Electrician then please call 760-533-6307 or complete our online request form.