Electrical Tenant Improvements & Maintenance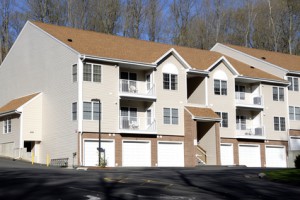 Are you an apartment manager looking for an affordable electrician to perform tenant improvements? Your apartment building will be left much safer by employing the professionals at Far West Electric. With a combined experience of 19 years there isn't much that we can't do when it comes to your building.
There is a lot that we can do for your apartment or condo. If you want to keep it up to code then you're going to need a wiring inspection. A wiring inspector will visit every unit and check for problems. We'll visually look for improvements that can be made and notate them.
Exposed wiring can present a lot of dangers to the individual and the entire complex. Loose outlets are another danger that we look for. Children can become injured very easily as a loose outlet is a liability. After the inspection we will replace and repair what needs to be.
Escondido electrical repairs are always done right whenever they are completed by the experts from Far West Electric. Electrical repairs such as dimmer switches and outlets can be made very simply and safely.
Here are some benefits to hiring Far West Electric as your contractor of choice:
Professionalism
Experience
Dedication
Lighting repairs are something else that we work on in apartments and condos. Repairs will keep your lights on and your apartment not smelling like burnt plastic. The wiring in most apartment kitchens is in the ceiling.
There are contractors out there who may have originally installed the light's wiring harness wrapping them in a non-wire tape. This will start to heat up and eventually melt the wires. You could have major problems at that point.
Why do you need to have annual inspections done in your apartment complex?
Over time, the electrical items in your apartment will degrade as their overall performance will lessen worse and worse. It's hard to repair and replace each tenant's electrical systems. This is another reason why it's important to have inspections done at one time.
We can figure out what takes precedence over other problems. It also helps sty up to the city's code and regulations in regards to running an apartment complex. It's important that you call Far West Electric for inspections, installations and repairs.
From lighting to wiring, we do it all. You'll find us very professional and able to meet your needs. You won't find a better contractor out there who can do all of that and more. Call today and let us help keep your apartment complex safe!
Every year there are lots of fires reported in any given area that house apartment complexes. This is more likely due to a lack of visual inspections and proper maintenance. For tenant improvement services call Far West Electric.
Recent Articles
Most Common San Marcos Electrical Issues

When buying a home in San Marcos, it can be difficult to know everything you need to, which often means there could be existing electrical problems that you don't know about. Some of these can even get past a thorough Electrical Safety Inspection because they are in the walls or underground. Even if you have...

Read More
Angie's List Super Service Award Press Release

Far West Electric Earns Esteemed 2014 Angie's List Super Service Award Award reflects company's consistently high level of customer service Far West Electric has earned the service industry's coveted Angie's List Super Service Award, reflecting an exemplary year of service provided to members of the local services marketplace and consumer review site in 2014. "Only...

Read More
If you are looking for Tenant Improvements then please call 760-533-6307 or complete our online request form.