Searching for a Dependable Electrician in Santa Fe?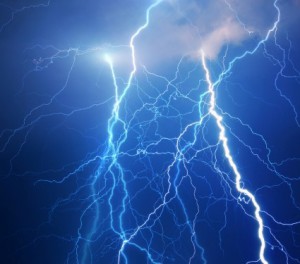 For commercial electrical services call the locals choice for Santa Fe electrical work at Far West Electric. With combined experience of nearly 20 years it's no wonder why we are chosen over all others. Let us help upgrade you machinery through high efficiency retrofits.
At Far West Electric, we try to make the whole process easier to understand by guiding you through the basics and answering any questions you have regarding your high efficiency retrofits and what needs to be done.
If you need an Electrician, Far West Electric is your Santa Fe Electrician.
Santa Fe Electrician
Contactors come and go, but the ones from Far West Electric are here to stay. For decades we have been helping industries all over California become more successful by upgrading the electrical systems in their machinery.
If you think that your business would prosper through retrofitting then give us a call. Industry nowadays all depends on modern machinery. We can also do repairs and installs as well as inspections for all types of commercial businesses in the area.
For skilled electricians, that you can always count on, go with Far West Electric. We'll make a difference to your business. It doesn't matter what type of business you have, by the way, there is no job too big or small enough for us.
Santa Fe Electrical Inspection
If you are planning on getting an electrical inspection done in your residence, you might want to be made aware of what it is going to cost and what you are getting for your money. Your home's electrical with TLC when you hire Far West Electric.
Usually a home electrical inspection can run you anywhere from $100-$400 depending on the size of the home. The procedure normally starts in the bedroom as that's where a lot of residential fires are recorded to come from.
What else is included?
Ensure your electrical is running properly
Overall checkup of the property
Underground wiring
Switching out old cables & wiring
Appliances that are in need of repairs
Santa Fe Electrical Repairs
Many homeowners disregard the cost of things especially anything electrical. When something goes wrong with an electrical device, a large majority tends to go out and replace it rather than getting it repaired.
Electrical repairs from Far West Electric will prevent you from having to go out and spend unnecessary funds that you saved so hard for. We can do major repairs such as your home's wiring system or checking your hot water tank for leaks.
You make the call and we will be there. Out techs are always on time and stay until the job is fully completed. Our trucks are always stocked so you won't find us making excuses for having to leave to get parts.
If there is one thing that our electricians know best it's electrical repairs. Call and schedule yours today and let us enhance your home's electrical system!
Recent Articles
If you are looking for a Santa Fe Electrician then please call 760-533-6307 or complete our online request form.