FAR WEST ELECTRIC PROVIDES PROFESSIONAL ELECTRICAL SERVICES IN MURRIETA, CA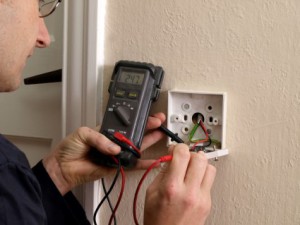 Murrieta is a city in southwestern Riverside County, California, United States.  The population of Murrieta was 103,466 at the 2010 census.
The Murrieta area is known to be a commuter town, with good access to San Diego County, Orange County, Lost Angeles County, Temecula, and Camp Pendleton.*
Property owners in Murrieta understand just how much growth the area has seen recently, with mostly new construction in the area.
If you are planning to build in the Murrieta area, you will need a good electrician that you can count on to provide you with expert services.
If you need an Electrician, Far West Electric is your Murrietta Electrician.
New Wiring and Panel Installation in Murrieta
At Far West Electric, we live and work in the same areas as you do, and we understand how important our homes are to us.  Located in Escondido, we are the areas favorite team of electricians.
If you need a professional electrical service in the Murrieta or surrounding area, call our team of professionals.  We are a fully licensed and insured company with almost two decades of combined experience.
We do both commercial and residential electrical installations along with new construction, tenant improvements, electric re-wire, design and build, and high efficiency retrofit services.
We guarantee that we do the job right every time, the first time.  We are available for any job, small or large, and offer a vast array of other services.
Murrieta Electrical Vehicle Charging Station Installations or Repairs
Installing and repairing charging stations for your new vehicle requires a professional electrician.  There are a variety of options available to you, so it is important that the electrician is trained in this new field so they can help you make the right choices.
We are certified by Bosch to install quality charging stations for your home.  When it comes to charging station installation, Far West Electric is the name you can trust.
Lighting Installation and Repair for Residential or Commercial Property in Murrietta
The lighting in your home plays an important role for your comfort and well-being.  Lighting not only provides illumination in the dark, but also can enhance your home's security.
Lighting has come a long way in design elements as well with new technology and modern fixtures.  Whether you have indoor lighting or outdoor lighting, it adds to the appeal of your home.
If you take a look around your home, you may find you are lacking in one of those areas.  Whether your home needs a few more security lights or you want to enhance your curb appeal, we can help you at Far West Electric.
Recent Articles
When Should You Get an Electrical Panel Upgrade

The seriousness of an aging or a damaged electrical system shouldn't be overlooked, and panel upgrades shouldn't be put off until electrical systems present fire hazards. As a Escondido homeowner, you should understand the importance of upgrading electrical system components and hiring an electrician to perform a panel upgrade. The electrical panel is the focal...

Read More
If you are looking for a Murrietta Electrician then please call 760-533-6307 or complete our online request form.