Interior and Exterior Lighting Services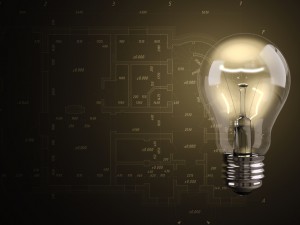 When it comes to your home's lighting, it's important to have the very best. Good lights help you see better in every room of the house. If you seek a professional for repairs or installations, call Far West Electric. We'll add some new light into your life!
There are lots of ways in which you can illuminate the home. In fact, any room in the home can benefit from good lights. If you are planning on modifying the light situation in your home, here are some questions to ask yourself:


How much natural light enters into the room?
What type of mood are you looking to get in the room(s)?
What do you want to highlight in the room if anything?
What takes place in the room(s)?
Out of those questions, the most important thing to think about is the activities that take place. Obviously we all know that sleep takes place in a bedroom so low illumination is required there. In kitchens we want brightness for cooking and socializing.
It doesn't matter what room you plan on illuminating. Far West Electric can install your new Escondido lights anywhere in the home. We can install and walk you through the steps for getting quality illumination.
There are Three Main Types of Illumination
Ambient – This type is meant to replace sunlight. It helps you see and get around the home safely as well. Very typical and delivers maximum comfort in the home.
Task – Reading, cooking and other tasks are ideal for this type of illumination. You won't notice any shadows nor will you be annoyed with glare when you have task installed.
Accent – This is more of an illumination that highlights items in the home such as art. It produces moods and adds drama to rooms all throughout.
In order to make your rooms more effective through good illumination, you can employ more than one illumination type. This will add layering to a room which makes it more functional. For more details on how lights can affect your rooms, call Far West Electric.
We also do repairs. We hope that your lights last forever, but sometimes that is not the case. May wiring problems can happen. Rodents and sometimes pets are the culprits for biting through wires I n which they shouldn't.
If your lighting situation requires the use of a professional for either installations or repairs call Far West Electric. We'll make your lights a lot safer to keep on. Make an appointment with us today as our goal is to keep you satisfied with quality electrical services.
Recent Articles
If you are looking for a Escondido lighting contractor then please call 760-533-6307 or complete our online request form.