Electrical Safety Inspections For Your Home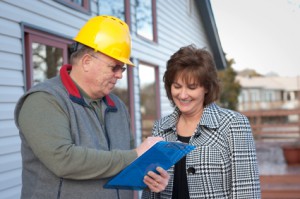 You'll find that it is very important in life to get inspections done on a number of things. An inspection is checked out by professionals who are experienced and well trained. It keeps your family safe as well as you home or car. If you need an electrical safety inspection, just call Far West Electric.
Before any home is checked out, we go over our checklist. This checklist will alert us to what needs to be inspected. Taking the simple step of calling is will prevent any electrical mishaps from occurring. Here is the checklist we will go over with you:
Fuses in The Home
Fuses are located on the circuit breaker and tend to keep your home safe from electrical problems such as fires. When a fuse blows that means the circuit has been overloaded. This is how dangers are prevented.
Safe Outlets
Too many things plugged into an outlet can become an instant threat to the home. A Escondido outlet requires less items to be plugged in. We check them to make sure they are not hot and put a protective covering over them for child safety.
Better Lighting Throughout
Never increase the wattage of a light bulb. When you replace them make sure that you stick to the same wattage as what was in there before. Also when you have a lamp plugged in, never place it anywhere near curtains or other flammable fabrics.
Check for Outdated Wiring
Wiring in older homes is a major fire hazard. It can cause your home to go up in flames without warning. You too can prevent fires not only by having your wiring checked out by professionals but also by unplugging appliances when not in use.
Efficient Appliances
If your appliances are a bit outdated then you should have them replaced as they will function a lot better than your old units and cut down on the risk of electrical problems. Always make sure that you never exceed the ampere.
Treating Your Home With Care
You should treat your home with the utmost care in order for it to be more efficient. You can keep your home safe through a variety of ways. One ways is to have your electrical system checked out by the experts from Far West Electric.
If there is one thing that we know best it's electrical safety inspections. We do more than just inspect a home for electrical problems we keep future and costly repairs from happening. Call to make your appointment today.
Recent Articles
If you are looking for a Escondido electrical safety inspection contractor then please call 760-533-6307 or complete our online request form.