Electrical Repairs by Trusted Professionals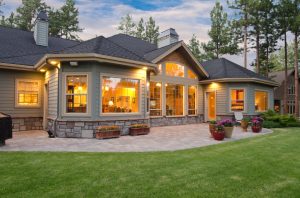 There are many electrical jobs that you can do on your own as there are many electrical repairs in which you'll need a professional electrical. You can always find a qualified one at Far West Electric. We know that your repairs are vital in keeping your home safe.
Electricity is a very dangerous thing to mess around with. There is always the risk of fire, injury or even death hazards when working with electricity. You're going to need qualified professionals to repair your electrical problems.
Our professional electricians will always be on the job as quickly as possible when you request service, and we'll be ready to make sure that your Escondido home's electrical system is in the best condition possible.
Most Common Reasons Electrical Repairs
Brown-outs – Getting more current than normal is why your circuits are blowing often. If you find this happening on a consistent basis then call your local electricians to check if your other circuits are affected.
Flickering lights – If your lights are flickering then it's time to have your wiring repaired and the rest of your electrical system checked. Flickering lights are the beginning to electrical problems that can lead to fire.
Rug bumps – Hiding wires underneath a rug is not the best of ideas. It's particularly dangerous and can pose a major threat to the home in regards to a house fire. Call Far West Electric and we can install outlets so you no longer have to hide your wiring.
Too many things plugged into an outlet – This octopus of a mess is very dangerous. Extensions that have too many wires coming out of it make your electrical system work overtime which is not good.
Tingling feeling – If you have ever experienced a sense of warmth or tingling feeling throughout the body, when touching an outlet or switch, then your electrical system may be facing too much overload.
Old wiring – Older wiring will need repaired. It's that simple. Old wiring becomes fragile and does not conduct as well. We can replace or repair what needs to be in order to make your wiring more efficient.
Antique receptacles – Older receptacles made from two prongs are no longer the norm. Now they are currently three pronged. Many new appliances utilize the three prong receptacles in order to operate.
Water danger – Wet locations such as the bathroom, kitchen and basements need a GFCI. These outlets will make your home code compliant and safe again.
Don't just let your electrical problems build up, take care of them though electrical repairs done by the experts at Far West Electric. We'll repair everything electrical in your home from your circuits to your panel. You won't be short changed whenever you come to Far West Electric.
Recent Articles
What Are the Different Types of Solar Panels?

Solar panels are growing in popularity among Escondido homeowners. This environmentally friendly option can help you to heat and power your home without totally relying on electricity generated by fossil fuels. Especially in the dry, sunny California climate, solar panels are surprisingly useful and efficient. If you're considering solar panels for your home, you may...

Read More
3 Excellent Electrical Upgrades To Make Around Your Home

Now that summer has finally arrived, the prime season for home improvements has officially begun. With so many potential projects on your plate this summer, it can be difficult deciding between what needs to get done in the time available, and what can probably wait until later. As the season starts to shift into high...

Read More
If you are looking for a Escondido electrical repair contractor then please call 760-533-6307 or complete our online request form.