Searching for a Trustworthy Electrician in San Diego?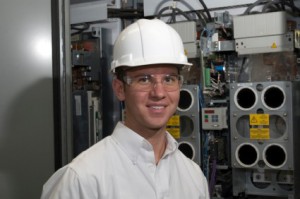 There is something special to be said about living in San Diego. The weather is beautiful as you can surf year round and the homes are gorgeous. In order to stay up to date with them, you're going to need someone to do electrical installations in them. That's when you call Far West Electric.
Rewiring a home or installing electrical wires in a new room addition in San Diego requires specialized skill and knowledge to ensure the job is done right. Our team will make sure that your home's electrical system is working properly, safely and efficiently, saving you money in the long run and ensuring that your home and family are safe.
If you need an Electrician, Far West Electric is your San Diego Electrician.
San Diego Electrician
What better way to enjoy your favorite movie on a Friday night with loved ones other than through a home theater system. You know the one that has been sitting in the box for months. You can always count on Far West Electric to install it for you.
All those wires and speakers that go all around the room can be nothing but major frustrations. You want to enjoy it without having to hook everything up! This is left best to the pros. We know exactly where the wires go and can drill for proper speaker installation.
You can rest easy now that your home theater system is installed just the way you like. You can now do the easy part which is entertaining your guests with hit movies and music. You'll love the excitement and fun that a home theater system can deliver.
San Diego Electrical Inspection
There are several types of electrical inspections that you should be aware of. They are done by a certified inspector who is trained to look for all sorts of potential problems. What type of inspector do you require? It all depends on what type of dwelling you have.
Our electricians do the following types of inspections:
Rough-In Inspection – Your home will go through a series of inspections as the rough-in inspection is the first. This inspection will ensure that your home is meeting the national safety standards.
Service Inspection – This service is where one of our inspectors will observe or install your service panel making sure that it is properly fastened. Also, they will make sure that it is properly grounded for your safety.
Final Inspection – The final inspection is only completed after you've passed the first two inspections. Your breakers are checked as well as any other electrical additions to the home.
San Diego Electrical Repairs
Your dryer runs off of electricity. Chances are that if you have had it for a while it's going to go bad. Instead of going out and replacing it, you can opt to have it repaired. Repairing it is a lot less than having to buy a new unit.
Our electricians can alert you to whether it needs replaced or not. We'll check the wiring and make sure that it is properly grounded for you safety. Your dryer has years left in it so why toss it out? Call Far West Electric today!
What San Diego Homeowners Are Saying About Us
Far West Electric is Rated: 5 / 5
based on these 1 happy customer reviews.
---
"Noah and his assistant were very good and very professional. I would hire them again if I ever need another job and I would highly recommend them to anyone."
---
Recent Articles
3 Electrical Safety Tips For The Fall

Now that fall is officially upon us, most homeowners are taking some time to get out of the house and enjoy the many different things that make the fall season so enjoyable. Whether you enjoy the changing colors of the leaves, the milder temperatures, or all of the upcoming holidays, fall really does have something...

Read More
3 Reasons to Install a Home Generator

Most of the time, you can count on your local electric company to provide relatively reliable electric service to your Escondido home. However, unexpected weather events or even human error can lead to a prolonged power outage. While a major power outage may just be an inconvenience to some people, others are more vulnerable to...

Read More
If you are looking for a San Diego Electrician then please call 760-533-6307 or complete our online request form.