Seeking a Qualified Electrician in Rancho Bernardo?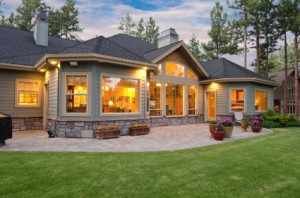 If there is an ideal place to live, it would be Rancho Bernardo. It's great for lots of things including solar panel installations from Far West Electric. California is on the cutting edge of "green" technologies as this is just one of the ways.
You will always get what you want when you contact our technicians! We service both residential and commercial needs. Call to speak directly with one of our technicians to day!
If you need an Electrician, Far West Electric is your Rancho Bernardo Electrician.
Rancho Bernardo Electrician
You'll certainly enjoy the benefits of a solar panel. They are great for not having to rely on synthetic lighting as the sun's natural UV rays light it up enough to run your lights all day without having to worry about hefty electric bills.
Another thing that solar panels can do for you is cutting down on energy reliance. We, as a society, rely too heavily on energy. The more we us the more that is taken up for generations to come. You can do something about that simply by calling Far West Electric.
The reliable electricians at Far West Electric can get your solar panels installed immediately so that you can enjoy them. During the spring and summer, when the sun is out constantly, you'll really see the advantages of having them.
Rancho Bernardo Electrical Inspection
What exactly is an electrical inspection? It is an inspection that helps to make sure that all of your electrical system meets the legal safety standards. The national code that many electrical inspectors utilize determines whether or not a particular installation is acceptable.
The rough-in inspection is just one of three inspections that need to take place in your home. During the inspection, your panel boxes, wires and conduit are thoroughly checked out for any possible problems. An inspection like this is necessary in keeping our home safe.
'Speaking of safe, the last of inspections to be done are called the final inspection. During this time everything electrical needs to be fixed and functional. If it is not, it will simply not pass the inspection. All improvements should only be done by Far West Electric.
Rancho Bernardo Electrical Repairs
If you're suffering through electrical problems, call Far West Electric. We can help make your home problem free. We can service everything from your hot water heater to your home-s wiring situation. Contact us for electrical repairs.
Here are some of the electrical items we have repaired in the past:
Indoor lights
Outdoor lights
Outlets
Locals have been calling our electricians for the past 19 years because they know that when you want the very best, you're always going to get it from Far West Electric. Your home should be a lot more value to you other than for aesthetic purposes.
Recent Articles
If you are looking for a Rancho Bernardo Electrician then please call 760-533-6307 or complete our online request form.