Design & Build Commercial Electrical Services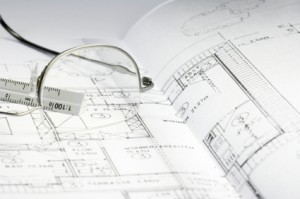 Far West Electric started back in 2007 and ever since has been the commercial design & build service that lots of companies flock to. We provide quality electricians as our work is the best you'll find. Call us today and let our designers take the traditional approach to your build.
The same basic steps are employed in all our electrical builds. This will help you see the necessary steps we are going to take in order to build your commercial electrical system. The steps will vary depending on the project and functionality of the system.
Conceptualize the project – You will need to figure out the functionality of the system. Questions such as what market is it serving and if there is s market for it should be answered before moving forward on any project.
Establish requirements – Requirements such as voltage, power required and current should be established even before the design starts. This will let you make any edits to it before crafting the commercial system.
Design the circuit – This sends the required amount of data and current to the load. In this step, you'll be laying out the components of a circuit including the resistors, transformers and capacitors.
Design a prototype – This part can be done in a lab. But designing a prototype will allow for you to see how it is going to function and how it will meet operational requirements.
Final testing – Once it is developed, you'll need to test it. From there you can decide to employ it or scrap it and start building another system.
Your commercial dwelling needs to have a good working system in order to be more successful. Machinery has to run correctly and your lights need to illuminate the work area so that employees can be productive.
All Escondido commercial projects are large and require a lot of man hours as well as professional electricians. It's a lot different than a home's electrical system as it is on a smaller scale. You can choose the contractors at Far West Electric for quality electrical services.
Far West Electric can do both for you to take the stress off. There are many electricians in the California area but only one that can produce such effectiveness for your business. Here are some of the things you'll receive when you go with Far West Electric:
Quality
Educated design team
Professionalism
Experience
Promptness
For every design & build service we do, we take our time to get your electrical system to where it needs to be and working effectively. Your new system will be built to your standards and exceed your needs. Call us today!
Recent Articles
If you are looking for Design & Build Commercial Electrical Services then please call 760-533-6307 or complete our online request form.