FAR WEST ELECTRIC PROVIDES PROFESSIONAL ELECTRICAL SERVICES IN FAIRBANKS RANCH, CA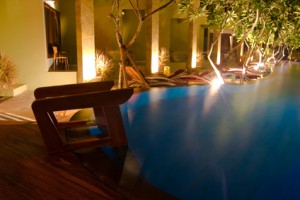 Fairbanks Ranch is a census-designated place in San Diego County, California. The population was 3,148 at the 2010 census, up from 2,244 at the 2000 census.
If you are a property owner in the Fairbanks Ranch area, you understand how important it is that your home is up to date on its electrical wiring.
The last thing anyone needs is to come home only to discover the house was burned down due to an electrical fire.  Repairs and inspections are vital to any home owner and should be done by licensed and insured electricians.
Sometimes it's hard to know who to trust when it comes to hiring contractors for services such as electrical inspections.  Far West Electric has worked hard to develop relationships with customers in our area.
We provide services to both residential and commercial customers.  We care a great deal about our customers and about keeping a good reputation with them.  And we know that the only way we can do that is to have good business practices such as honesty and up front pricing.
If you need an Electrician, Far West Electric is your Fairbanks Ranch Electrician.
Wiring and Panel Inspections and Upgrades in Fairbanks Ranch
At Far West Electric, we understand that you need an electrician you can count on to provide you with quality services.  Located in Escondido, we are the areas favorite team of electricians.
It is important to have your electrical systems inspected at least once per year.  Your wiring may no longer comply with local code requirements.  Code enforcement is provided by local authorities so that materials and systems in your home meet at least minimum requirements that protect you from disaster.
Fire is one of the most hazardous side effects of poor wiring systems, but your personal property can also be experiencing stresses that will damage it.  Just one bad wire can cause your expensive electronic equipment to short out and be damaged beyond repair.
Interior and Exterior Lighting Options for Your Fairbanks Ranch Home or Business
Lighting has come a long way over the years to offer new design elements as well as new technology.  There are many options available that can enhance the curb appeal of your home or provide you with better lighting to see by inside.
If you take a look around your home, you may find you are lacking in one of those areas.  Whether your home needs a few more security lights or you want to enhance your curb appeal, we can help you at Far West Electric.
Fairbanks Ranch Electrical Vehicle Charging Station Installations or Repairs
If you need to have an electrical vehicle charging station installed for your new vehicle, you have come to the right place.  We are professional electricians certified by Bosch to install quality charging stations for your home.  When it comes to charging station installation, Far West Electric is the name you can trust.
Recent Articles
If you are looking for a Fairbanks Ranch Electrician then please call 760-533-6307 or complete our online request form.