Are You looking for a Dependable Electrician in Valley Center?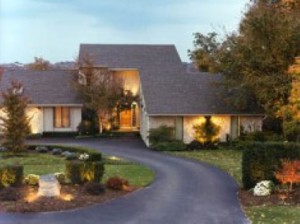 Living in the state of California, you can enjoy the work of a qualified electrician from Far West Electric. We do repairs and installations as we have the combines experienced of 19 years to pass onto your home or business.
Our Valley Center Electricians are trained to find your problem efficiently & safely, and will repair your problem as quickly and efficient as possible. So before you go sticking your hand into a fuse box or attempting to rewire your house, do yourself a favor and call the electrical repair experts at Far West Electric instead.
If you need an Electrician, Far West Electric is your Valley Center Electrician.
Valley Center Electrician
Whenever you hire our technicians, you're getting quality over quantity. How do you know? Well ask your neighbors and friends. More than likely they'll tell you that Far West Electric are the ones that you can trust for lighting installations and more.
You'll appreciate our lighting installations as they are done professionally and on time. We know that your time is limited and protecting your home is a main priority and that's why we make ourselves so available.
If you're worried about cost, this may ease your mind…most homeowners tend to think that doing electrical work, such as lighting installations, on their own will save them more money, but what they don't know is that by the time they spend running around to buy the right tools and equipment for the installation, they are paying more out of pocket.
Valley Center Electrical Inspection
What can an electrical safety inspection offer you? It will bring you peace of mind. Just knowing that everything is okay with your electrical system won't leave you frustrated and worried about the risk of fire in the home.
Here is what our Valley Center electrical inspections entail:
Portable heater safety
Light bulb wattage is correct
Appropriate surge protection
Test carbon monoxide detectors
When you start to worry about the condition of your electrical system, all you need to do is get on the phone and call Far West Electric for an inspection. We'll help relieve your worries in no time. Get yours done today before it's too late.
Valley Center Electrical Repairs
You need your ceiling fan to cool your rooms off and provide you with an easier way to stay cool other than paying for AC that's too high. But when something happens to your ceiling fan, you're going to have to resort to your AC and pay higher utility bills.
You can always opt to have your ceiling fan repaired through our electrical repairs. Chances are that if it's not working it's in the motor somewhere which is all electrical. Don't try and make sense out of all those wires; call us and we'll fix it with ease.
For superior electricians that know what they are doing call Far West Electric. Your home needs a good technician to take care of repairs and installations when you need them.
Recent Articles
What Are the Different Types of Solar Panels?

Solar panels are growing in popularity among Escondido homeowners. This environmentally friendly option can help you to heat and power your home without totally relying on electricity generated by fossil fuels. Especially in the dry, sunny California climate, solar panels are surprisingly useful and efficient. If you're considering solar panels for your home, you may...

Read More
If you are looking for a Valley Center Electrician then please call 760-533-6307 or complete our online request form.