Electrical Services in the Temecula Area by Far West Electric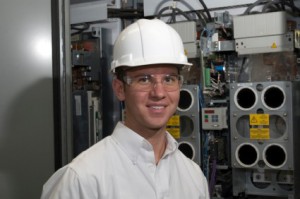 The city of Temecula is located in the southwestern area of Riverside County, CA.  With a population of over 100K, Temecula is bordered on the north by Murrieta and on the south by Pechanga Indian Reservation and San Diego County.
There is a lot of tourism in Temecula with attractions such as the Temecula Valley Wine Country, Old Town Temecula area, the Temecula Valley Polo Club, the Temecula Valley Balloon & Wine Festival, resort area accommodations along with championship golf tournaments, and the Temecula Valley International Film Festival.
The educational, healthcare, professional, finance, and retail sectors, as well as the tourism all contribute to a healthy economy in Temecula.
Residents in the area greatly value their homes and businesses, living with high standards that represent the pride they feel for their community.  The town has been and is continuing to exhibit growth and prosperity.
If you are a property owner in the Temecula area, you understand how important it is that your home is up to date on its electrical wiring.  You may have even already had repairs or replacement of your wiring systems if you purchased an older home.
After time, wiring and panel boxes often do not provide sufficient electrical service to the home.  Wiring may no longer be up to code, and panel boxes could need replacing.  It is important to have your home's wiring needs evaluated.
If you need an Electrician, Far West Electric is your Temecula Electrician.
Wiring and Panel Inspections and Upgrades in Temecula
At Far West Electric, we live and work in the same areas as you do, and we understand how important our homes are to us.  Located in Escondido, we are the areas favorite team of electricians.
We want to ensure that no one is faced with a potential electrical issue that can cause harm to your property or to you and your loved ones.
That's why we recommend you have an electrical inspection done at least once per year.  A professional electrician should always be hired to do the inspection because we always stay up to date with the latest code enforcement laws in the area.
Code enforcement is provided by local authorities so that materials and systems in your homes meet at least minimum requirements that protect you from malfunction and misfortune.
Sloppy repairmen who are unskilled and unknowledgeable often try to take short cuts on repairs, which is a dangerous practice to avoid.  Paying less for something is not always the best choice when you are paying someone who isn't qualified, and is especially not worth it when it comes to electrical work.
Interior and Exterior Lighting Options for Your Temecula Home or Business
The lighting in your home plays an important role for your comfort and well-being.  Lighting not only provides illumination in the dark, but also can enhance your home's security.
Lighting has come a long way in design elements as well with new technology and modern fixtures.  Whether you have indoor lighting or outdoor lighting, it adds to the appeal of your home.
If you take a look around your home, you may find you are lacking in one of those areas.  Whether your home needs a few more security lights or you want to enhance your curb appeal, we can help you at Far West Electric.
What Temecula Homeowners Are Saying About Us
Far West Electric is Rated: 5 / 5
based on these 1 happy customer reviews.
---
"They were professional, helpful and fair in pricing. The job was completed in record time as well! I will definately hire them for my next project."
---
Recent Articles
If you are looking for a Temecula Electrician then please call 760-533-6307 or complete our online request form.