Chula Vista's Premier Electricians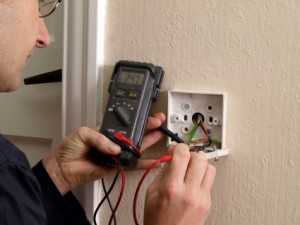 In Chula Vista both home and business owners turn to Far West Electrical for all their residential and commercial electrical needs. We are a state certified and licensed contractor that offers a wide variety of products and services no matter what type of job you need. From repairs and total wiring replacement, to new construction installations, and safety inspections, you can count on our Electricians to do every job right the first time. We also offer specialized services such as interior and exterior lighting, surge protection, and home generator installation. With Far West Electrical, one company can do it all for your Chula Vista property.
If you need an Electrician, Far West Electric is your Chula Vista Electrician.
Dependable Electrical You Can Count On
When you partner with Far West Electrical for your upcoming electrical work, you get the benefit of working with seasoned experts who have years of combined experience in the field. We've worked with hundreds of home and business owners throughout Chula Vista on a wide scale of projects utilizing different wiring systems and components. We use the most advanced technology and equipment in the industry in order to guarantee the kind of results that you'd expect. We work hard to earn your trust and your business, and always deliver every job with amazing results. Don't settle for less than the best for your home or office. Contact Far West Electrical today. You'll be glad you did.
Fast, Efficient Electrical Repairs
When the system in your home or business goes down, you don't have time to wait around for repairs. This is why Far West Electrical is the perfect choice. When you call us, we send out a technician right away to handle your issues. We inspect your entire wiring, outlets, switches, and panels in order to determine the problem, and then fix it fast without sacricing quality. Most electrical repairs can be handled in a matter of hours, and we get your electricity moving once again. With Far West Electrical there's never any hassle or headache. Just great service that you've come to expect from the professionals!
Commercial Electrical Service
As a business owner in Chula Vista, your electrical system is vital to your daily operations. Whether you run a small restaurant or a large corporate office, you have equipment and appliances that depend on electricity to operate. We understand the unique needs of business owners and have the skill and qualifications necessary to repair or install even the most complex electrical system. We can provide the same high quality work for large industrial properties, corporate highrises, and small stores. No matter what type of wiring work you need, you can get it done right with Far West Electrical.
Recent Articles
3 Excellent Electrical Upgrades To Make Around Your Home

Now that summer has finally arrived, the prime season for home improvements has officially begun. With so many potential projects on your plate this summer, it can be difficult deciding between what needs to get done in the time available, and what can probably wait until later. As the season starts to shift into high...

Read More
Why Electrical Repairs Should Never Be A DIY Project

Do-It-Yourself projects are more popular than ever, and it's not difficult to see why. They allow homeowners the benefits of improving their home while focusing on activities they enjoy, all for a lower cost than hiring a professional. They're satisfying, they can be fun, and they'll leave your home in better shape. However, there are...

Read More
If you are looking for the Service Areas of a Experience Electrician then please call 760-533-6307 or complete our online request form.