3 Excellent Electrical Upgrades To Make Around Your Home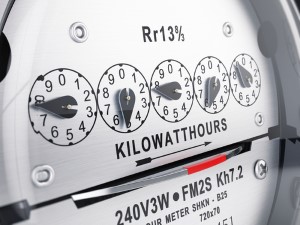 Now that summer has finally arrived, the prime season for home improvements has officially begun. With so many potential projects on your plate this summer, it can be difficult deciding between what needs to get done in the time available, and what can probably wait until later. As the season starts to shift into high gear in the coming weeks, most homeowners tend to prioritize projects outside of their home, but it is important to make sure you aren't forgetting about your home's interior components as well, particularly your electrical system. While making electrical upgrades around your home during the summer might not be the first project that comes to mind, you might be surprised at just how much of a difference it can make around your house in the coming months. In an effort to show you just a few of the many possibilities open to you, our team of professional electricians have taken the time to put together this short list highlighting several notable electrical upgrades you can make around your home this summer that can produce a noticeable difference.
Install Dimmers
If you are one of the many homeowners out there that is tired of the all or nothing approach to lighting your home, this summer could be the perfect time to make the upgrade to new dimmers in your home. Dimmers offer you a wider degree of versatility when it comes to lighting your home, and can make it possible for you to create a much different level of ambiance in any room than you would be able to achieve with standard light switches. Dimmers can also provide you with the wonderful solution to those rooms of your home that always either seem to be too bright or too dark.
Upgrade Those Ceiling Fans
As we move further into the summer, temperatures are only going to continue climbing, and upgrading your old ceiling fans now can be a great way to ensure you and your family are able to remain comfortable over the coming months, as well as help to reduce the strain on your air conditioning system as it tried to cool your house. If your ceiling fans are a bit on the older side, or they just don't seem to circulate air throughout the room like they used to, give our team of professionals a call today and let us show you some of the options we have available for you to choose from.
Repair & Replace Dead Outlets
There are few things as frustrating in your home as going to plug something in only to find that the outlet is dead or won't hold onto a plug. This summer, why not make the call to a professional electrician and have those outlets repaired once and for all. Not only will this improve the level of convenience in your home and make a number of tasks, like cleaning in particular, much easier, but it will also help to enhance the safety of your home by ensuring all of your outlets are working properly.
If you are looking for a professional electrician in the Escondido area, give us a call today at 760-533-6307 or fill out our online request form.