Searching for an Electrician in Bonsall?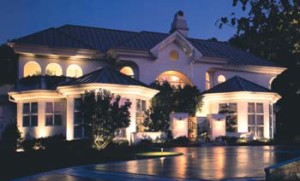 One of the most important things you could be taking care of is finding the perfect Electrician in Bonsall. Part of the responsibilities of home ownership is the task of taking care of all your electrical needs. This is too delicate and intricate a system to try to take care of on your own or to let anyone but a certified and highly skilled contractor take care of.
At Far West Electric we see examples every day of people who tried to cut corners with their wiring and electrical system. This leads to problems like sparks, shocks and even fires. There are so many reasons to need to have a pro on your side and to work with a reputable company that offers a plethora of electrical services.
And it should start with your electrical safety inspection.
If you need an Electrician, Far West Electric is your Bonsall Electrician.
Bonsall Electrician
The best place to start is with a Bonsall electrician conducting an inspection. In order to take the best care of your home possible you need to be aware of what's really going on inside the walls. If you have an older home or recently purchased a home you really need to check out your wiring.
Lately, it has been especially important for homeowners who bought new build homes but had other problems. There was a rash of homes built quickly and later found not to be up to par. The wiring is the most important aspect of your home to have checked in order to keep your home and family safe.
Bonsall Electrical Inspection
When you get your Bonsall electrical inspection you will have better insight as to the condition of your wiring. This will be an indicator as to whether or not you are in need of any repairs. From there our team can let you know what your options are and help you decide what the smartest course of action is. Don't take risks when it comes to the safety of your home.
Bonsall Electrical Repairs
If our pros at Far West Electric do detect any issues during an inspection we can take care of what we find. We are often called out just to handle difficult Bonsall electrical repairs. No matter how simple or seemingly complicated we can help you to keep your home safe.
Contact us today so we can get started. There are a lot of reasons why we have earned the title of best electrician in Bonsall. Now you can find out why, firsthand.
Recent Articles
Electrical Safety Warning Signs

It is hard to imagine an everyday task that we do that is in no way assisted by electricity. Without a doubt, your electrical system is one of the most important features of your home or business. This marvelous convenience is largely responsible for the high quality of life that we enjoy and for sustaining...

Read More
3 Excellent Electrical Upgrades To Make Around Your Home

Now that summer has finally arrived, the prime season for home improvements has officially begun. With so many potential projects on your plate this summer, it can be difficult deciding between what needs to get done in the time available, and what can probably wait until later. As the season starts to shift into high...

Read More
If you are looking for a Bonsall Electrician then please call 760-533-6307 or complete our online request form.