Expert Electrician in Cardiff by the Sea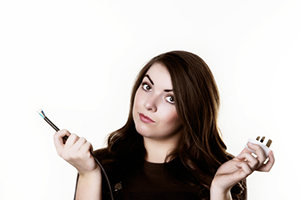 For the safety of your home, business and the people inside you have to work with only the best Electrician in Cardiff by the Sea. No matter what services you need the crew at Far West Electric can take care of that for you. It is good to establish a working relationship with a reputable company before the need for one comes up.
If you have the need for emergency electrical repairs then you are going to end up making a snap decision and letting someone who may not be qualified to work on your home. But if you already have a team of pros on your side then you always know who to call on for any and all of your electrical needs.
We even offer services others can't yet, like electrical vehicle charging station installation. For all of your electric related needs trust in us.
If you need an Electrician, Far West Electric is your Cardiff by the Sea Electrician.
Cardiff by the Sea Electrician
Having a home or business in this area is a treat and a privilege. But you also want to be responsible and know who to trust in for things like your Cardiff by the Sea electrician. For all of your to-do tasks no matter how big or small, we have got you covered. Repairs, updates and new installation are just part of the many professional services we offer the local residents of this area.
Cardiff by the Sea Electrical Inspection
In order to know the current condition of your wiring you need to take advantage of our Cardiff by the Sea electrical inspection. The only true way to know what's going on inside your four walls is to have a professional inspection. We can assess the situation and advise you on whether or not you need repairs. From there we can help you decide on the best approach to take in order to meet your wants, needs and budget restraints.
Cardiff by the Sea Electrical Repairs
Getting the Cardiff by the Sea electrical repairs you need is crucial to the safety of your structure and the people inside. At Far West Electric we look forward to meeting with you and taking care of whatever you need for your residential and commercial electric needs. Now let us get started by setting an appointment. Then we can help you to understand why we are the top choice for an expert Cardiff by the Sea electrician.
Recent Articles
3 Electrical Safety Tips For The Fall

Now that fall is officially upon us, most homeowners are taking some time to get out of the house and enjoy the many different things that make the fall season so enjoyable. Whether you enjoy the changing colors of the leaves, the milder temperatures, or all of the upcoming holidays, fall really does have something...

Read More
If you are looking for a Cardiff by the Sean Electrician then please call 760-533-6307 or complete our online request form.