Your Preferred La Jolla Electricians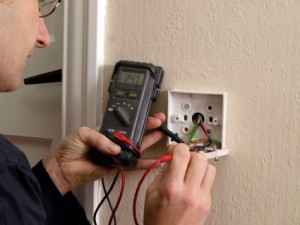 Far West Electric is a comprehensive electrical provider specializing in both residential and commercial electrical work. Our California licensed and certified technicians can help home and business owners with a variety of electrical needs that range from full repairs and replacement, to brand new installation and safety inspections. We utilize the most advanced equipment and tools in the industry in order to give you amazing results in a manner that is efficient and affordable. We have built a reputation in La Jolla as a leader in the electrical field that you can trust time and again. Contact us today, and let us help you with your electrical needs.
If you need an Electrician, Far West Electric is your La Jolla Electrician.
Superior Electrical Service
One of the traits that distinguishes our company from the rest is our professionalism and focus on a job well done. When you call an Far West Electric technician, we arrive promptly, sit down with you and go over every detail of your home or office electrical needs, give you a fair and accurate estimate, and then go to work to provide you with products and service of the highest quality. We never settle for less than our very best and we give you 100% satisfaction with every job we perform. We truly value our clients and work hard to earn your trust and your business. Don't settle for less than the best for your La Jolla home or business. Go with the pros at Far West Electric.
Get Your La Jolla Home Or Business Inspected
As a homeowner or business owner you can't take chances with the wiring in and around your property. This is why smart property owners undergo a period electrical safety inspection. Our inspections are thorough and accurate and cover every major and minor component of your entire system. We trace every inch of your building, identify key weaknesses or damaged areas, and then make an itemized report so that you can see exactly what the issues are and what needs to be done to fix them. We give honest assessments and never repair or replace more than what is needed. Save yourself time and money with an electrical safety inspection today.
Surge Protection
Do you own valuable electronics? The most important question you should be asking yourself is what you're doing to shield them from lighting storms and power surges. Our advanced surge protection gives your electronics ultimate defense when you need it the most. We have solutions for computers, appliances, media equipment, office equipment and large scale electronic machinery. No matter how big or small your devices are, let us match your electronics with the right surge protection and give you peace of mind during those cringe moments. We offer a wide selection of surge protection products that make it easier than ever!
Recent Articles
Most Common San Marcos Electrical Issues

When buying a home in San Marcos, it can be difficult to know everything you need to, which often means there could be existing electrical problems that you don't know about. Some of these can even get past a thorough Electrical Safety Inspection because they are in the walls or underground. Even if you have...

Read More
If you are looking for an La Jolla Electrician then please call 760-533-6307 or complete our online request form.