You've Found the Best Electrician in Solana Beach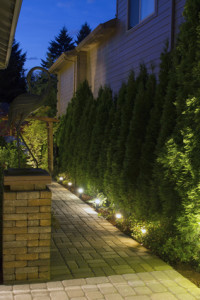 It's not enough to find an electrician in Solana Beach, you need to trust in the best. When it comes to your car you always want the best service, right? Or the doctor you go to for your kids' health? Even the expert colorist you go to for your hair is probably top notch. So why settle for anything less when it comes to your home?
There are many important components that make up your home; the roof, the plumbing, the heating and cooling. But none of it is as important as your electricity. If installed poorly or damaged in any way it could lead to issues like sparks, shocks or even a devastating fire. In order to best protect your home, business and the people inside you have to care for your electrical system.
Better yet, you have to entrust it to pros like the crew at Far West Electric. Since 2007 we have been taking care of services such as electrical repairs, home generators, and tv installation.
Find out what we can do for you by contacting us today.
If you need an Electrician, Far West Electric is your Solana Beach Electrician.
Solana Beach Electrician
You may not think it is important yet to establish a relationship with a Solana Beach electrician. The thing is you don't want to wait until you need emergency repairs to try to seek out someone to work with. You should already have a trusted electrician to work with so when something does go wrong you have a reputable name to rely on.
Solana Beach Electrical Inspection
You also may not realize why you need to schedule your Solana Beach electrical inspection. The problem is that you may not be aware of what is going on inside your walls. The majority of repairs we end up being called to are things that could have been prevented with a simple annual inspection. If you have an older home, recently purchased a home or suspect you may have problems give us a call at Far West Electric and schedule your inspection.
Solana Beach Electrical Repairs
If we do determine the need for Solana Beach Electric repairs then we will go over your options with you. We want to make sure you understand every step of the process along the way. We can also help you make the best decisions possible for your home and to protect your family.
Contact us today so we can get started. And you can quickly see what makes us the top choice for an electrician in Solana Beach.
Recent Articles
Electrical Safety Warning Signs

It is hard to imagine an everyday task that we do that is in no way assisted by electricity. Without a doubt, your electrical system is one of the most important features of your home or business. This marvelous convenience is largely responsible for the high quality of life that we enjoy and for sustaining...

Read More
3 Reasons to Install a Home Generator

Most of the time, you can count on your local electric company to provide relatively reliable electric service to your Escondido home. However, unexpected weather events or even human error can lead to a prolonged power outage. While a major power outage may just be an inconvenience to some people, others are more vulnerable to...

Read More
If you are looking for a Solana Beach Electrician then please call 760-533-6307 or complete our online request form.