Your Reputable Electrician in Oceanside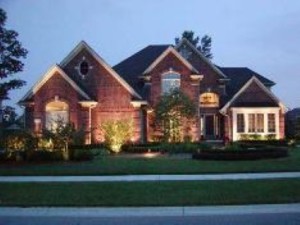 Being a homeowner around here means eventually you will need and electrician in Oceanside. It just comes with the responsibility of owning a residential space. When you team up with the pros at Far West Electric you get a combined 19 years of experience and a wide variety of expert services such as:
Since 2007 we have been offering the best in quality workmanship, customer care and unbeatable pricing. We know you care about your family and your home. Let our trusted experts help you take the best care of both as possible.
Relying on someone less reputable or trying to take care of electrical issues yourself is too big a risk. This can lead to sparks, shocks or even fires. Keep your home and family protected by letting the trained, skilled and experienced professionals at Far West Electric take care of all your electric related needs.
If you need an Electrician, Far West Electric is your Oceanside Electrician.
Oceanside Electrician
When it comes to taking care of your home it should always be about safety first. The best way to ensure you have that for your home is to work the with the best Oceanside electrician there is. The team at Far West Electric has the hands on experience and training to get the job done right the first time, every time.
If you are in the need for repairs or other electrical services then you need to give us a call. Too many homeowners make the mistake of settling for a cut rate electrician who cuts corners and causes more problems than you already had. We offer the best in service, pricing and quality work so that you and your family are protected.
Oceanside Electrical Inspection
One of the best ways to make sure your home is safe is through our Oceanside electrical inspection. If you have an older home, bought a home recently, are considering remodeling or are just in need then schedule an inspection. It is always a good idea to do this once a year anyway. The best way to prevent a problem is to detect it early.
Oceanside Electrical Repairs
One of the most important calls we get is for Oceanside electrical repairs. You can prevent major electrical catastrophes from developing by getting the repairs you need early on. Don't hesitate when you could prevent greater problems through inspection and repair. Call us now for all of your Oceanside electrician services and start keeping your home and family safe.
What Oceanside Homeowners Are Saying About Us
Far West Electric is Rated: 5 / 5
based on these 1 happy customer reviews.
---
"This outfit does topnotch work. They also do TV install which was an added bonus."
---
Recent Articles
Electrical Safety Warning Signs

It is hard to imagine an everyday task that we do that is in no way assisted by electricity. Without a doubt, your electrical system is one of the most important features of your home or business. This marvelous convenience is largely responsible for the high quality of life that we enjoy and for sustaining...

Read More
If you are looking for a Oceanside Electrician then please call 760-533-6307 or complete our online request form.