Electrician in Fallbrook – Only the Best Will Do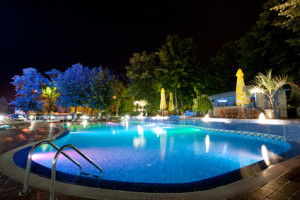 At some point while you own a residential or commercial space you will need the expertise of an electrician in Fallbrook. In fact, more than likely, you will need to work with one more than a few times. Establishing a working relationship with a reputable one means always having an experienced pro in your corner for any project, including emergency repairs.
The team at Far West Electric is the perfect crew to get the job done for you. Launched in 2007 our team of experts has over 19 years of combined experienced. We offer a wide variety of electrical services to Fallbrook.
When it comes to taking care of tasks as important as your electrical wiring you should never trust anyone less than the best. Faulty wiring, shoddy workmanship and inferior products are all ways that less-than-professional contractors save money. And all of that could mean big trouble for your home, business and family.
If you need an Electrician, Far West Electric is your Fallbrook Electrician.
Fallbrook Electrician
So when it comes to your trustworthy Fallbrook electrician the name to trust is Far West Electric. Out team of pros has the training, experience and creative problem solving skills to get the job done. No matter what the job is you need done we can take care of it for you.
Don't take a gamble when it comes to the safety of your structure or the people inside. We can handle any job no matter how big or small. So give us the opportunity to take care of all your sensitive electrical work.
Fallbrook Electrical Inspection
The smartest way to protect your home is make sure you get a Fallbrook electrical inspection. The majority of issues that do arise with electric problems could have been prevented had the owner known they existed. This could be the difference between safety and a fire. Work with the pros at Far West Electric and you can rest assured that your inspection will help determine the current condition of all things electrical in your home or business.
Fallbrook Electrical Repairs
Of course we can never overlook the importance of Fallbrook electrical repairs. There are so many things that can go wrong with your wiring and electricity and this is the best way to keep yourself protected. From aging, cheap materials and even damage from rodents you need to have experts to help with your electrical repair needs. For everything related to your Fallbrook electrician services, let our team be there for you.
Recent Articles
Why Electrical Repairs Should Never Be A DIY Project

Do-It-Yourself projects are more popular than ever, and it's not difficult to see why. They allow homeowners the benefits of improving their home while focusing on activities they enjoy, all for a lower cost than hiring a professional. They're satisfying, they can be fun, and they'll leave your home in better shape. However, there are...

Read More
Electrical Safety Warning Signs

It is hard to imagine an everyday task that we do that is in no way assisted by electricity. Without a doubt, your electrical system is one of the most important features of your home or business. This marvelous convenience is largely responsible for the high quality of life that we enjoy and for sustaining...

Read More
If you are looking for a Fallbrook Electrician then please call 760-533-6307 or complete our online request form.